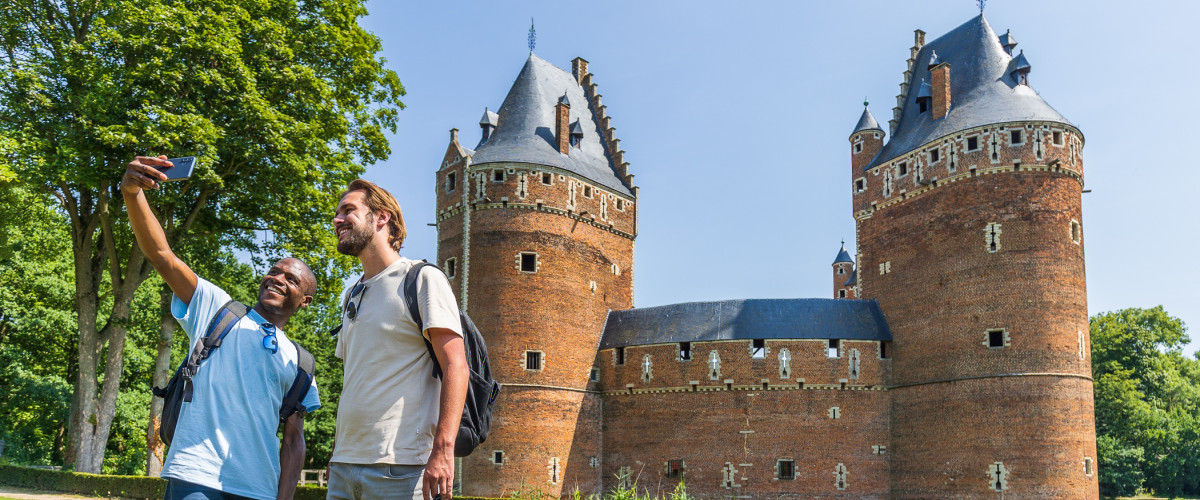 Eye-catcher!
The dream castle of the Marquise awakens
It was her dream castle, her romantic retreat where Marquise Arconati Visconti invited politicians, writers and scientists for long, animated conversations. She adorned the walls with her vast art collection, giving the castle something of a historical theatre backdrop. Tough and medieval outside, frivolous neo-Renaissance within. When she felt her end approaching, she wanted her castle to live on. So she donated it to the Belgian state.
Marquise Arconati Visconti died on 3 May 1923. And now, a century later, the castle is waking up after a three-year beauty sleep. Admire the meticulously reconstructed murals in the rooms, corridors and halls that were painted over for years. Your visit begins in the brand new, modern reception pavilion at the edge of the beautiful castle park.
Tip! In 2023, the castle will be paying a unique tribute to the striking Marquise of Gaasbeek, in which the present and past merge loosely into one another. Let her dream world completely enchant you.
Open from 1 July 2023 to 5 November 2023. From 10 a.m. to 6 p.m. Closed on Mondays.