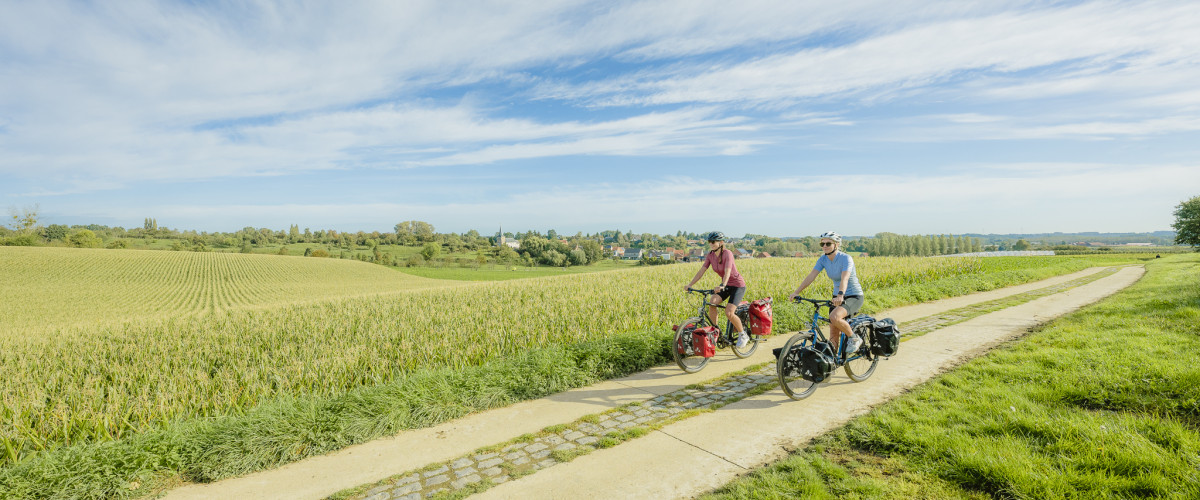 Plan your cycling holiday in 5 steps
Step 1: Select the iconic cycle routes Choose one or more iconic cycle routes. The iconic cycle routes can be combined with each other.
Step 2: Zoom in on the map Zoom in on the map until you can see the node numbers. You can also zoom in via 'search by location' at the top left of the route planner.
Step 3: Plan your cycling holiday route Choose a starting point and click on the nodes to map out your route. The route planner automatically follows the iconic cycle routes. You can also deviate from the iconic cycle routes via the 'nodes' option or plan a point between two nodes via 'intermediate points'.
Step 4: Choose your accommodation Zoom in until you can see all the accommodation. Click on a yellow accommodation icon for more information and to add the accommodation to your route. If there is a number on the map, there are several accommodations in the area. Click on the number to view all accommodation.
Step 5: Export your cycling holiday route Download the GPX or print a summary map. Choose the iconic cycle route format for a map view, with the list of signposts and the accommodation you have chosen.
Enjoy your cycling holiday!