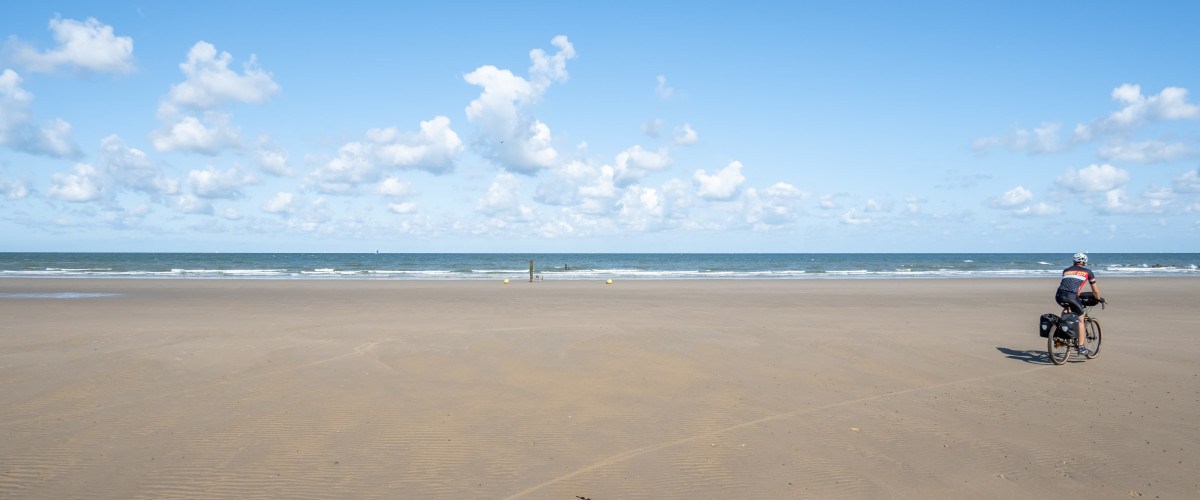 For the second morning in a row, I set the route on my bike computer, and for the second day in a row that turns out to be totally unnecessary. At every possible turn along the way, there is a direction sign for cyclists. Getting lost on an iconic route seems impossible.
We leave Ghent without a care in the world.This is comfortable bikepacking. We have the benefit of overview and freedom, with all our possessions for a week on the bike and nothing but empty cycle paths ahead. But we do sleep in hotels. In the centre of Ghent last night, it was in an old monastery, where the history is still palpable, within walking distance of the St Michael's bridge and the Leie, the Groentenmarkt and the Belfort.
It becomes even clearer why the route we are following is called the Art Cities route. We cycle from highlight to highlight from the rich history of Flanders. From Ghent via Damme to Bruges. And in between, the endless countryside awaits. We skirt the Meetjesland and cross the Bruges Ommeland. Empty meadows where the wind is fortunately keeping quiet today.